The Cycling Yogi Barre Teacher Training
Become A TCY Certified Barre Instructor In Just 2 Days!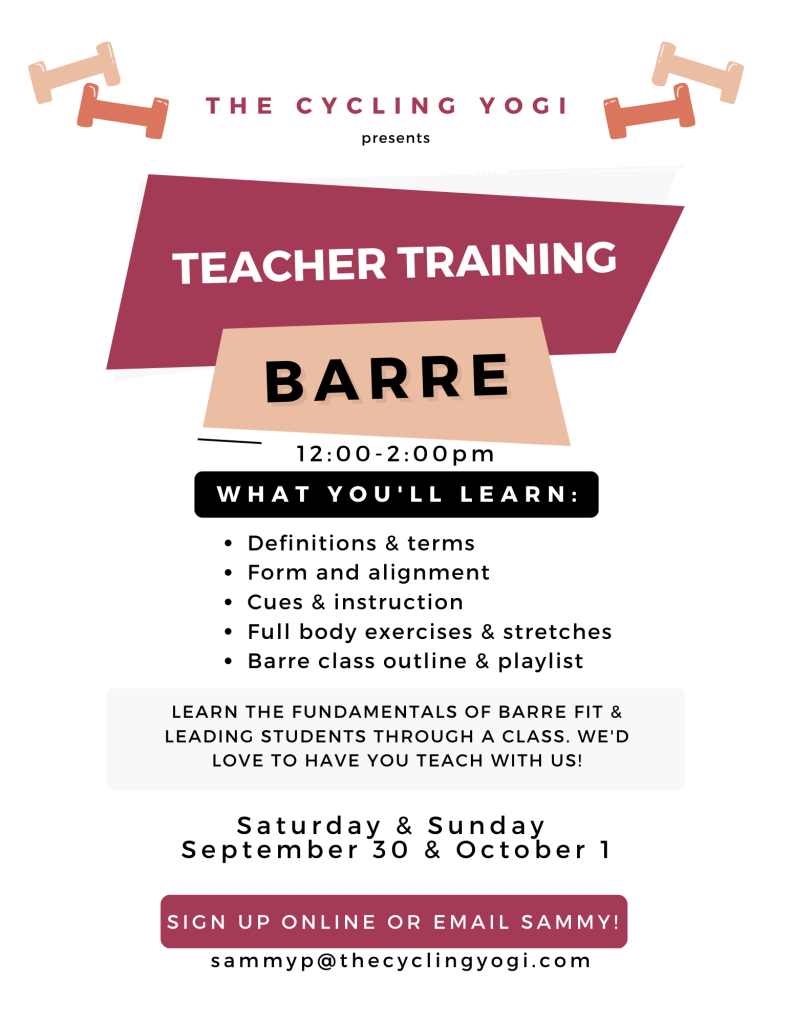 Dates: September 30th & October 1st 
Our Teacher Trainings Are Open to All Members & Non Members!
Time: 12:00 – 2:00 PM
Teach Barre in your community! Sammy will lead you through a weekend of Barre Fit instruction & help you establish your teaching basics of techniques, choreography, and cues. 
From there, our Barre Training transitions into YOU co-teaching 5-10 classes with our instructors to complete your certification!
BECOME A TCY CERTIFIED BARRE INSTRUCTOR
Have a friend that's been interested in becoming a fitness instructor? Send them this link to sign up!